INJURED DUE TO


CRACKED SIDEWALK

DAMAGED STAIRS

SLIPPERY FLOORS

UNEVEN FLOOR

SNOW OR ICE

POOR MAINTENANCE

NEGLIGENCE

POOR LIGHTING
Falls are the leading cause of non-fatal medically treated injuries in the US. Each year, thousands of New Yorkers make emergency room visits due to slips, trips, and falls.
Most of us navigate the streets of New York avoiding hazards intuitively, almost instinctively. Sometimes dangerous conditions on the streets, public spaces, residences or commercial properties are unavoidable and cause serious injury to thousands of New Yorkers. Property owners and managers have a responsibility to maintain and operate their property to protect the public from any unnecessary harm. And when they don't, we hold them accountable. So it doesn't happen again and so that our clients have the resources to recover from their injuries and damages.
The lawyers at Ross and Hill have handled hundreds of premises liability cases and have extensive experience in slip and fall cases. Many of the building and property accident cases we have handle include collapsed ceilings or walls, falling objects, elevator accidents, stairway falls and supermarket falls. As a result of our experience we know how to identify when and where property owners are negligent and expose attempts to conceal or minimize their negligence. A common defensive tactic of property owners is to blame the victim and accuse the victim of causing or contributing to the accident. Our lawyers know this tactic and we will not let them get away with it. We will prepare a strong case to meet the burden of proof surrounding their negligence.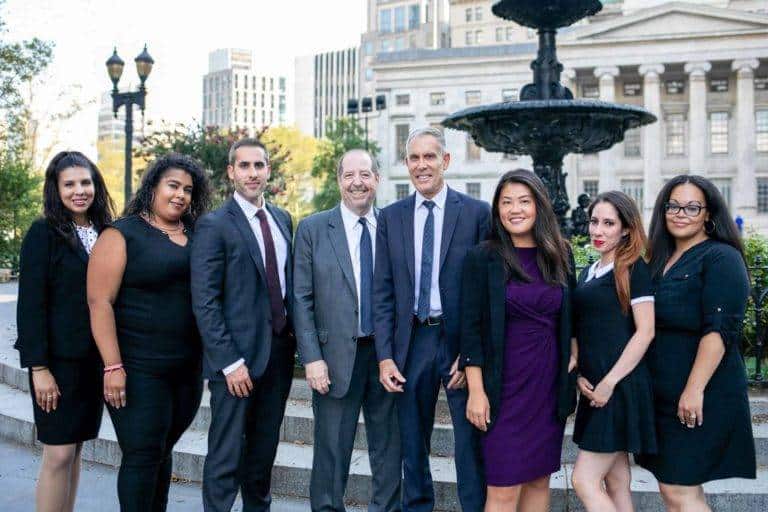 There is no substitute for experienced legal counsel if you have been seriously injured or tragically lost a family member. For 35 years and counting, the law firm of Ross & Hill has been a dedicated, highly effective resource for New Yorkers injured due to negligence.
We take a collaborative approach to each case we pursue. Every client meets and works directly with a partner in our firm. Every individual and family we represent benefits from a total effort to obtain justice and every dollar of compensation available.
Our team of personal injury attorneys consists of James Ross, Arthur Hill, Adam Hill and Julie Lee.
Mr Ross and Mr. Hill have both been practicing exclusively in personal injury law and related civil litigation for more than 35 years. They understand the impact that serious injuries can have on a person's life and are dedicated to getting clients the full compensation they deserve. Over their careers, they have recovered over $100 million for their clients in verdicts and settlements. Contact Us Today.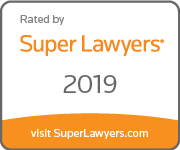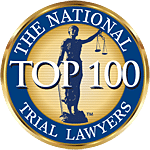 Common Slip and Fall Accidents
Throughout the day New Yorkers pass through miles of sidewalks, stores and buildings. If you slip and fall in a store, apartment complex, office building, public space you may be entitled to recover damages for your injuries, pain and suffering and lost wages.
Many different types of personal injury cases can be classified as premises liability cases, including:
Slip and Fall
Snow and Ice Accidents
Inadequate Maintenance
Defective Conditions, Materials or Equipment
Inadequate Building Security
Faulty Construction
Failure to Repair a Known Condition
Elevator or Escalator Accidents
Swimming Pool Accidents
Amusement Park Accidents
Fires
Water Leaks and Flooding
Toxic Fumes and Chemicals. 
Structural defects including collapsed ceiling and walls
GET THE COMPENSATION YOU DESERVE
We've helped hundreds of New Yorkers just like you.
We are proud of our reputation in the industry as one of NY's premier Personal Injury Law Firms.
We would love to take this time today to say thank you to the team at Ross & Hill for taking our case and believing in us when no else would, today my family and are celebrating because of the victorious settlement that was award to us because of their willingness to fight for the people like myself who had no voice, five stars for Ross & Hill, may they continue to be a winning firm, I definitely will be recommending them to anyone seeking great representation.
I couldn't be happier with my experience with Ross & Hill. They helped me every step of the way to be fully compensated for an injury I sustained. I wasn't sure what to expect when I contacted them for a consultation - I hadn't been referred by anyone. Please know that the people at Ross & Hill are experienced, professional and will truly work for YOU. The staff and attorneys I dealt with were fantastic. Thank you so much for taking my case and helping me get back on track!!
I would like to say thank you to the lawyers at the Ross and Hill firm. I would also like to extend a special thank you to Mr. James Ross. I was very satisfied with the outcome of my case. The whole staff made this whole process easy. I would recommend them to anyone whose looking for a great reliable lawyer... Again Thank You.
I have had numerous experiences with Ross and Hill. I must say that The firm is absolutely the best anyone can have represent on their behalf. They treat their clients like family. James Arthur and Adam are legal Tiger Sharks who will get the best results for their clients. If you have a Person injury case Do yourself a favor; Get Ross and hill on your side anyone else is a waste of time.