Brooklyn Sidewalk Accident Lawyers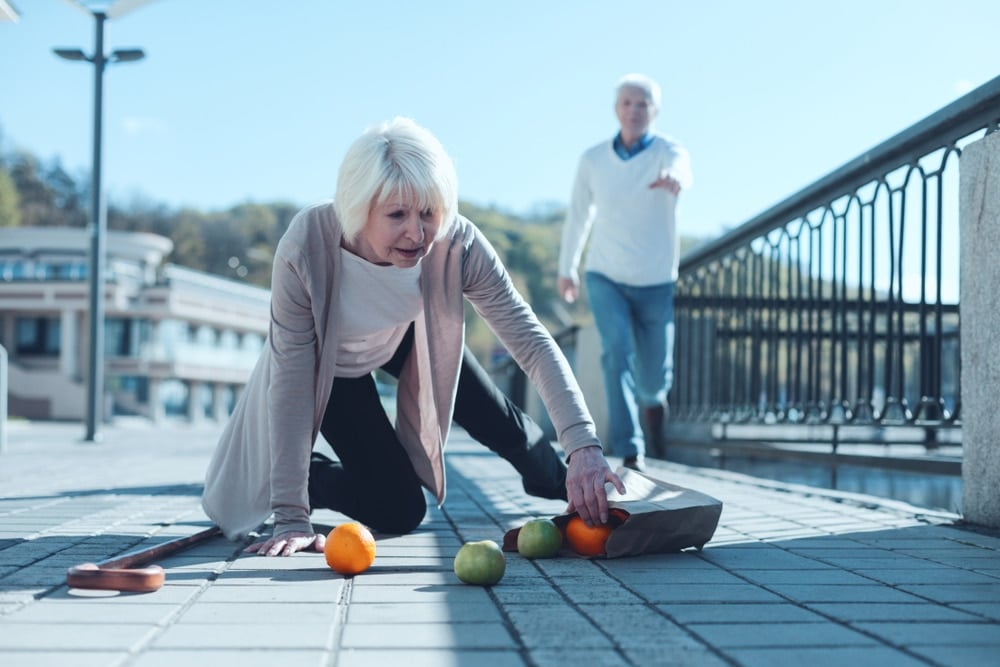 Potholes, broken curbs, icy patches, open maintenance covers, obstructions, and other slipping and tripping hazards can lead to serious injuries for New Yorkers in Brooklyn. If you've suffered an injury in a sidewalk accident, when do you need to call a sidewalk accident lawyer in Brooklyn, NY?
At Ross & Hill, we have nearly 40 years of experience representing injured New Yorkers. Call us today to schedule a free consultation with a sidewalk accident attorney in Brooklyn from our firm.
How Our Sidewalk Accident Lawyers Can Help After an Injury
How can our personal injury and premises liability lawyers help you after a sidewalk accident? Our skilled legal team can:
Determine potentially liable parties for your injury and help you file the appropriate claims within the statute of limitations

Gather evidence for your case, including investigating the accident scene, contacting expert witnesses, and collecting your medical history to show new injuries from the accident

Represent your interests with insurance adjusters, city inspectors, and the jury if your claim goes to court

Build your case to prove the defendant's negligence with "a preponderance of the evidence"

Negotiate a settlement for fair compensation for your injuries
Contact us today at Ross & Hill to schedule a free consultation. We work on contingency, meaning we only get paid from the final settlement. You never pay out of pocket for representation by our firm.
What Compensation Is Available for Victims After a Sidewalk Accident?
Sidewalk accidents often lead to falls, the number two cause of injury death for all ages in New York City between 2017 and 2019 and the leading cause of death for New Yorkers aged 65 and up. Between 2012 and 2014, unintentional falls were also the leading cause of injury hospitalization in New York City for all age groups except 15-to-24-year-olds and the second leading cause in this group.
Serious injuries from sidewalk accidents can affect your ability to perform daily activities, work at your current or previous job, and enjoy life as you once did. Compensation in personal injury cases often includes economic and non-economic damages, which are monetary awards to cover your losses.
Economic damages will cover tangible losses such as medical expenses for your injury, lost wages from time off of work, travel expenses for appointments, and other expenses for which you receive a bill or invoice. Non-economic damages cover intangible losses, including pain and suffering, emotional distress, mental anguish, and loss of enjoyment of life.
Where Do Sidewalk Accidents Occur in Brooklyn?
Sidewalks and crosswalks can be busy with foot traffic, turning vehicles, people waiting to cross at an intersection, and maintenance work. Common locations where accidents can happen include:
Sections of sidewalks that are no longer in a safe condition (tree roots, freeze-thaw cycles, other damage)

Broken curbs near intersections or parking zones that can give way underfoot

Sidewalks currently under construction or undergoing maintenance

Icy or wet sidewalks during inclement weather

Sections of roadway that don't have bike lanes where cyclists often ride on the sidewalk
What To Do After a Sidewalk Accident in Brooklyn
What steps should you take if you get hurt in a sidewalk accident? Follow the appropriate steps to avoid reducing the value of your claim, including:
Seeking treatment for any injuries as soon as possible

Finding out who is responsible for that section of sidewalk and getting their contact and insurance information

Taking pictures of any injuries and the accident scene

Contacting a sidewalk accident lawyer in Brooklyn with our firm

Filing a claim with the insurance company or a notice of claim with the appropriate municipal office (for government departments liable for your injuries)
Common Causes of Sidewalk Accidents in Brooklyn
Sidewalk accidents can occur for several reasons. Some common causes of sidewalk accidents include:
Broken or uneven walking surfaces

Wet, snowy, or icy conditions

Unstable sidewalk pieces that move underfoot

Open maintenance covers that workers failed to barricade properly

Bicyclists riding on the sidewalk

Drivers clipping the curb in a turn while pedestrians wait to cross at a light

Loose debris like gravel or dirt making the walking surface unstable
Common Injuries From Sidewalk Accidents
Depending on the type of accident you have on a Brooklyn sidewalk, there are several potential injuries you may experience, including:
Bruises, cuts, and scrapes

Strained or sprained ankles or wrists

Joint dislocations

Broken bones (including hips, wrists, and arms)

Spine injuries

Head injuries

Traumatic brain injuries (TBIs)
Brooklyn Sidewalk Accident Resources
For additional information about sidewalk accidents, prevention, and more, check out some of these resources:
Contact a Sidewalk Accident Lawyer in Brooklyn, NY
Frequently Asked Questions
For answers to our most frequently asked questions about sidewalk accidents, check out our FAQ below.
Liability depends on the party responsible for maintaining the sidewalk and the conditions that led to your accident. For example, if you tripped on a broken piece of sidewalk that the city is responsible for maintaining, the city would be liable. However, if you slipped on an icy sidewalk outside a business, the business owner might be liable for not keeping the sidewalk safe for customers.
Once you determine the party liable for your injuries after a sidewalk accident, you can file a claim with the appropriate court to bring a lawsuit against them. Your sidewalk accident lawyer in Brooklyn will have to prove negligence on the part of the defendant with a "preponderance of the evidence."
If you lost a loved one due to a sidewalk accident, the decedent's estate representative can file a wrongful death lawsuit on your behalf.