Manhattan Personal Injury Lawyer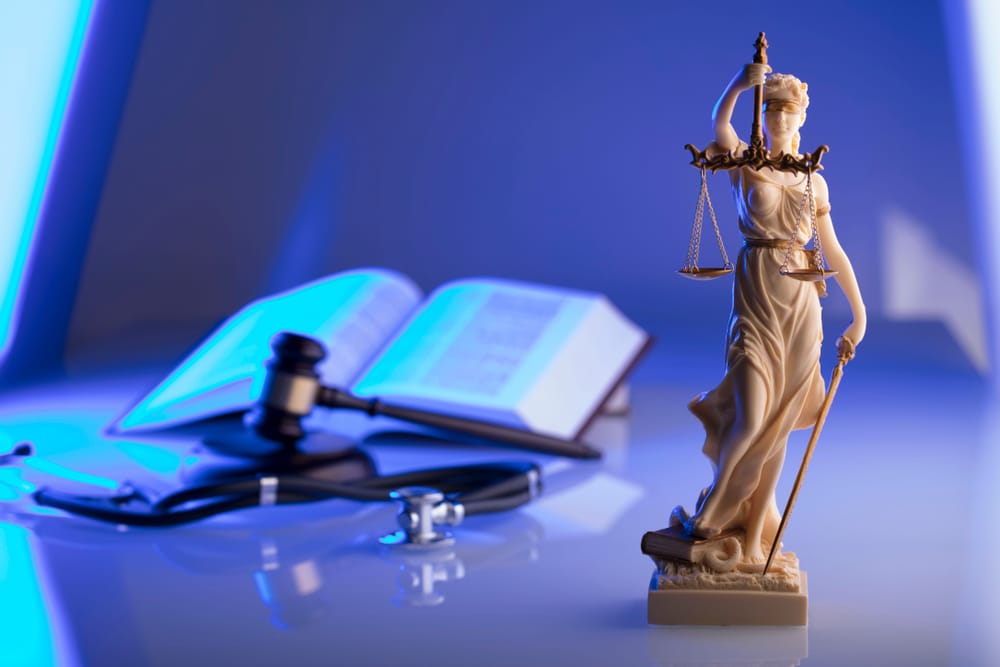 At Ross & Hill Personal Injury Lawyers, we understand the devastating impact an injury can have on your life. The physical pain is only the tip of the iceberg, and you're likely facing massive stress and financial pressure.
When another person or company is responsible for your injuries, you can seek to recover compensation. Our experienced Manhattan personal injury attorneys will stand up for your rights and guide you step-by-step, including negotiating with insurance companies and litigation.
To learn more about how Ross & Hill Personal Injury Lawyers can help, contact us for a free consultation. There is no fee unless we win.
We Fight for Victims of Negligence in Manhattan, NYC
There's no shortage of personal injury attorneys in Manhattan, but our team stands out because we genuinely care about our clients, and we have the experience to provide quality legal representation.
Our founding partners each have 40 years of experience and have built a winning team dedicated to providing clients with fierce and compassionate representation. As respected litigators with a successful track record, we have been able to help hundreds of Manhattan residents get back on their feet and begin rebuilding their lives.
Don't fight this battle alone. Insurance companies and big corporations are not on your side, so you need a dedicated advocate to stand up for your rights. According to the Insurance Research Council, accident victims who hired an attorney received settlements 3.5 times higher than victims without legal representation.
Personal Injury Cases in Manhattan

During the history of our law firm, we have collected compensation for our clients totaling over $100 million.
Some of our most notable cases have included the following damage awards:
$3,000,000 for a construction worker injured by a crane

$2,500,000 for a student who drowned due to chaperone negligence on a school trip

$1,000,000 for a tenant who was injured due to lax security measures in an apartment building

$1,300,000 for a patient who had a sponge left in his body after open heart surgery

$1,250,000 for a bus driver rear-ended by another vehicle

$1,500,000 for a warehouse worker injured by a forklift operator

$600,000 for a woman who tripped on a sidewalk

$525,000 for a pedestrian hit by a car
Every case is different, and the above successes are not meant to guarantee results for future litigation. However, you can always count on us to treat you like family. By being disciplined with our caseload, we can give every client the respect and attention they deserve.
During your initial consultation, we will evaluate the facts of your case to determine what you may be eligible to receive in compensation. The following factors contribute to the amount of a final settlement:
The severity of your injuries and the cost of your medical bills

Whether your injuries are permanent or require long-term treatment

The effect your injuries will have on your quality of life

The financial impact your injuries have on your ability to work (both short and long-term)

The degree to which your mental health or well-being is affected

The percentage of blame that can be attributed to the other party
Our goal is to seek maximum compensation for our clients, and we will work with you side-by-side to gather evidence from an accident report, witness statements, surveillance footage, and other forensic evidence. We also have a network of expert witnesses who can help determine accurate damages that should be awarded to accident victims. 
The type and amount of compensation you may be eligible for varies and is based on the facts of your incident. In determining what you can receive, we leave no stone unturned. Potential compensation may be available for the following:
Medical bills

Ongoing medical expenses and treatment

Lost wages

Future lost earnings

Other financial losses, including benefits and bonuses

Emotional distress

Pain and suffering

Scarring and disfigurement

Loss of consortium

Punitive damages

Wrongful death
We understand you are going through a difficult time, and we are here for you every step of the way.
Manhattan Slip & Fall Lawyers
Our attorneys have experience in several areas of personal injury, including slip and fall cases. At first glance, a slip and fall incident might not seem severe enough to warrant a trip to the doctor, let alone a lawsuit, but these injuries should be taken seriously.
According to the National Safety Council, there were 211,640 work-related slip and fall injuries in 2020 that required taking time off of work.
The above statistic is just the tip of the iceberg. When you factor in hazards at businesses and other people's homes, the numbers escalate. The NSC also reported that 6.8 million people went to the emergency room for fall-related injuries.
Slip and fall accidents can happen anywhere, and the dangers multiply in major metropolitan areas like New York City. The most common places these injuries occur are in the following places:
Sidewalks

Stairs

Parking lots

Restaurants

Grocery and retail stores

Apartment buildings
Before you dismiss your fall as being "clumsy," consider that there are several obstacles and hazards that can trip you up, including slippery surfaces, loose mats or rugs, faulty stepladders, and even poor lighting.
Manhattan Sidewalk Accident Lawyers
Did you know that there are over 12,000 miles of sidewalk in New York City? While the Department of Transportation (DOT) provides guidelines to keep city sidewalks smooth and clear from trip and fall hazards, it's a big job that never ends.
Common defects in sidewalks include:
Collapsed sidewalks

Trip hazards

Improper slopes

Haphazard patchwork

Uneven hardware that is not flush with the sidewalk

Raised surfaces from tree roots

Missing or defective curbs
Any of these defects can lead to someone falling and sustaining a serious injury. Property owners and municipalities have a duty to maintain and repair sidewalks in a safe condition. When they fail to do so, you can potentially recover damages for your injuries.
Manhattan Premises Liability Lawyers
Property owners have a duty to maintain a safe environment free from hazards. When they fail to uphold this duty, and an injury occurs, the property owner can be held financially responsible for your injuries, lost wages, and other damages.
Premises liability cases address any unsafe property condition that causes an injury, including slip and fall accidents, injuries due to inadequate security, elevator accidents, and other incidences that result in you being injured on someone else's property.
Prevailing a premises liability case requires proving three elements:
You were on the property lawfully. Though there are exceptions, trespassers are generally unable to sue a property owner for an injury.




 

The property owner was negligent or careless in dealing with the unsafe condition. Typically this means that the person knew or should have known about the condition and then taken steps to repair the issue or provide a warning to visitors.




 

The injury you experienced is connected to the property owner's negligence.
Manhattan Subway Accident Lawyers
On average, there are 65 New York subway accident deaths per year, but that figure soared to 88 deaths in 2022. 2022 saw a total of 1,365 subway-related incidents, and there was at least one incident of a person being dragged by a train.
Though relatively rare, even in metropolitan areas, subway accidents and collisions are often catastrophic, and assigning liability can get complicated. What makes subway accidents particularly alarming is that most of them can be avoided with reasonable actions prioritizing passenger safety.
Depending on the circumstances that led to an accident, there could be one or more liable parties, including another passenger, the government of New York City, or a private company.
Manhattan Police Brutality & Police Misconduct Lawyer
The U.S. Constitution provides us with a collection of rights, and while police officers have a great deal of law enforcement authority, there are limits to what they can do. Sadly, police brutality is common in the United States, with more than 249 fatalities in the first quarter of 2022 caused by law enforcement.
In addition to this inexcusable number of fatalities at the hands of the law, an additional 250,000 civilians are injured by law enforcement officers annually.
Though police officers may be protected by governmental immunity while performing their job duties, this immunity does not extend to acts that violate a person's constitutional rights. Our personal injury attorneys can help you identify whether you have a case for police brutality or misconduct.
Police misconduct may include the following behaviors:
False arrest

Malicious prosecution

Use of excessive force
Other Personal Injury Cases in Manhattan, NYC
Personal injury is an umbrella term encompassing any type of injury caused by another person's careless or reckless behavior. In addition to the above list, our personal injury attorneys also provide representation to clients for a variety of claims, including:
Car Accidents
Medical Malpractice
Motorcycle Accidents
Defective Product Cases
Pedestrian Accidents
School Negligence
Bicycle Accidents
Construction Accidents
Trucking Accidents
Animal Attacks
Bus Accidents Wrongful
Death Claims
It's not uncommon for clients to approach us, unsure whether they have a case that warrants compensation. They may have been offered a low settlement by an insurance company or been told they're not eligible for any compensation whatsoever.
As a first step in building your case, we determine whether another party is liable for your injuries. This involves establishing the following:
The at-fault party owed you (or your loved one) a duty of care. The duty of care threshold varies depending on the situation. In many situations, this duty is based on the actions of a "reasonable" person, and this will be a starting point in our evaluation.




 

The person or entity breached the duty of care. If someone acts in a way inconsistent with an established duty of care, they can be held liable. For example, in the case of premises liability, failing to warn about or remove a hazard would be considered a breach of the duty of care.




 

The breach of duty caused your injury. The final element in establishing liability in a personal injury claim is linking the incident to your injury and the expenses you incur as a result.
Manhattan Injury Resources
Local Hospital Emergency Rooms


Manhattan Chiropractors


Non-Profit Organizations


Disclaimer: We are neither affiliated with the companies listed above nor do we receive financial compensation for listing them on our website.
Contact an Experienced Personal Injury Lawyer in Manhattan, NY
At Ross & Hill Personal Injury Lawyers, we advocate for victims injured in motor vehicle accidents, slip and fall incidences, medical procedures, and more. If you or a loved one is suffering because of another person's actions, call a personal injury attorney in Manhattan, NY.
We offer free consultations, and there is no fee unless you win. Call Ross & Hill Personal Injury Lawyers at (718) 855-2324.