Premises Liability Lawyers
in New York City
New York City Premises Liability Lawyers
The premises liability attorneys of Ross and Hill, are highly respected personal injury lawyers that have achieved over $100 million in verdicts and settlements for seriously injured accident victims in the New York Metropolitan area. Our accident law firm has decades of experience, legal knowledge and extensive resources to win all kinds of personal injury cases for our clients. The Ross and Hill Law Firm is proud in its dedication to the practice of New York City Personal Injury Law, because it pays off in very good results for our clients. Our best premises liability attorneys in Brooklyn and Manhattan advocate and fight for seriously injured accident victims, seeking compensation for their injuries or wrongful death.
If you have suffered a serious injury because of dangerous conditions on property owned by someone else, you have the right to recover compensation for your medical expenses, lost wages, and pain and suffering. However, premises liability law in New York is complex and you will need experienced legal counsel to effectively pursue your claim or lawsuit.
Property owners are obligated by law to keep their public areas safe. Failure to maintain these areas can result in serious injuries including concussions, broken bones and other painful injuries. When property owners fail to maintain their properties in a safe condition, the result can be serious injury or even death. Our premises liability law firm has a history of helping our clients to understand their rights and to receive the compensation they need to recover from injuries caused by a property owner's negligence.
Premises Liability Accident Cases that Ross and Hill have Won:
Slip and Fall/Trip and Fall Accidents
Snow and Ice Falls
Broken Stairs
Inadequate Lighting Resulting in Injury
Elevator Accidents
Negligent Security
Accidents in a School or Daycare
Construction Site Accidents
Subway Stairs and Platform Accidents
Finding Property Owners at Fault
After an injury from an accident, hiring a lawyer is usually the last thing on your mind. Most people want to just move on with their lives and focus on getting back to normal. They want to focus on healing and put the pain and suffering behind them and especially don't want to spend their time in court. Insurance companies and their armies of defense lawyers are counting on the reluctance of individuals to file a claim and they use this complacency to their advantage.
Moreover, property owners usually fix any dangerous conditions on their property as soon as there is an accident. They will do this to remove any evidence of a defect to avoid liability and thus deprive the injured of their compensation. Therefore, they avoid any penalties they may incur on their insurance premiums. After the repair, it can be difficult to find the evidence needed to show that something hazardous did, in fact, cause your accident.
Insurance companies will also often try to blame accident victims for their own injuries. In a premises liability case, this can be as simple as claiming you should have paid more attention. If you were injured slipping on a wet surface, they may say you should have avoided it. But an investigation may show that the wet surface had existed from hours before and was never cleaned up. This is why you need professional representation. You also might not know who is responsible for your injuries. In some cases, there may be multiple parties at fault, like a property owner and the City of New York. If you're seriously hurt, you will need to retain the services of an experienced law firm like Ross and Hill to help conduct a thorough investigation and file your claim within the required legal time limits.
Insurance companies deal with accident and injury claims every day. They know exactly what to say to convince you to settle for less than you deserve. At the law firm of Ross & Hill, our premises liability lawyers have a strong track record of substantial recoveries for New Yorkers injured due to defective conditions and property owner negligence. Prompt investigation and deployment of highly qualified, specialized experts such as safety engineers have been keys to our success in the challenging area of premises liability law.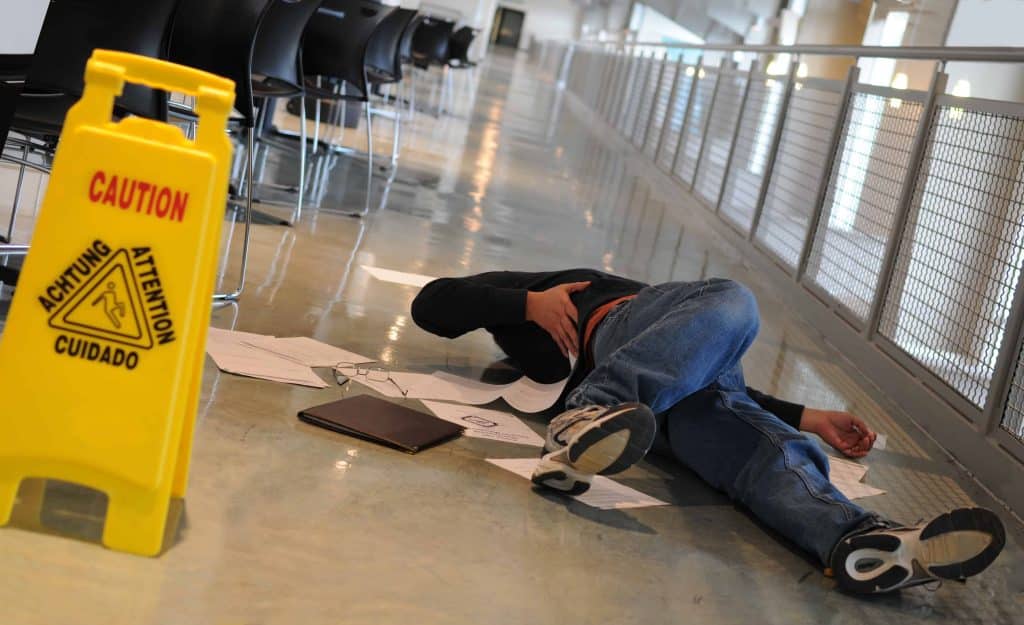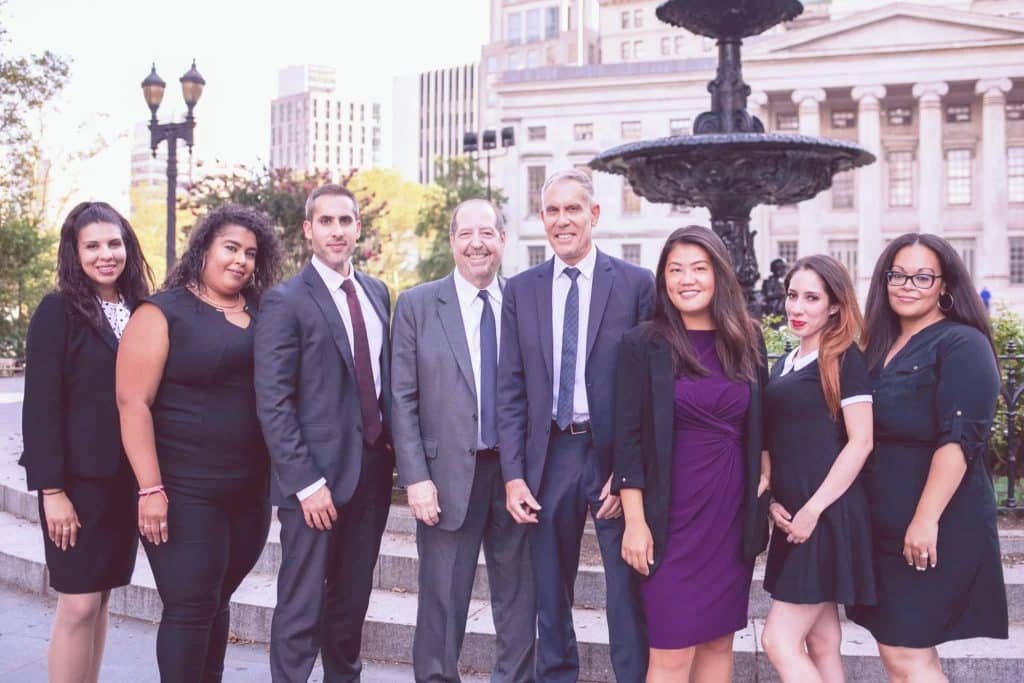 Steps We Take to Win Your Premises Liability Claim
You didn't plan on having an accident on someone else's property, but if you have been injured then you will need our best premises liability lawyers at Ross and Hill to guide you in how to plan for your claim. There will be evidence that must be found and documents that must be filed in a timely manner for your claim to have the best outcome. Don't hesitate to call so we can get the process started for you. If you can, you can take these steps to gather important evidence from the time of your injury. If you can't, our investigators will do it for you.
There are different sources of evidence that can be used to prove your personal injury claim:
Photograph the scene: Someone must go to the scene of the accident as soon as possible to take photos of the defect that caused your injury. As stated earlier, property owners will most likely repair the defect quickly to avoid fault.
Photograph any injuries: Document your injuries in photos as soon as possible. There needs to be a record of the severity of the injuries while they are still fresh.
Seek professional medical assistance for your injuries: It is not enough that you have been hurt, you need to visit and be under the care of a qualified medical professional to document your injuries and care. If you do not know a qualified medical team, Ross and Hill can provide you with some options for medical professionals in your area.
Video evidence: Many businesses and homes now have outdoor cameras or doorbell cameras. These can be invaluable to show evidence of the defect that caused you to be injured. The surrounding premises should be canvased for these recordings.
Witness statements: Witnesses to your accident can also give valuable information about how the injury occurred. If a good samaritan came to your aid when you were injured, it would be helpful to find them so they can give a statement on your behalf.
Expert testimony: Ross and Hill may hire experts in safety or construction to review your case and testify on your behalf. In mediation or at trial, these can bolster your case.
Documentation history of the premises: In some cases, you may not be the first person to be injured at a location. Our premises liability lawyers will gather all documentation pertaining your injury including police reports, accident reports and any violations that may show a history of negligence on the part of the property owner.
There are many types of evidence that we can gather to support your case and we will leave no stone unturned to find it.
Whether your case against a landlord or other property owner is worth pursuing will depend on many factors. We take every client inquiry seriously, carefully considering the severity of injuries, whether it is possible to prove that the property owner knew or should have known about the dangerous condition, and whether there is insurance coverage or another viable source of financial recovery.
Contact Us · Call 718-855-2324
Whether you need to speak with our best premises liability attorney or have endured another type of property accident elsewhere in New York City, prompt action is crucial. You can count on informed legal guidance and straight answers when you choose to contact Ross and Hill for a free consultation.