Brooklyn Subway Accident Lawyers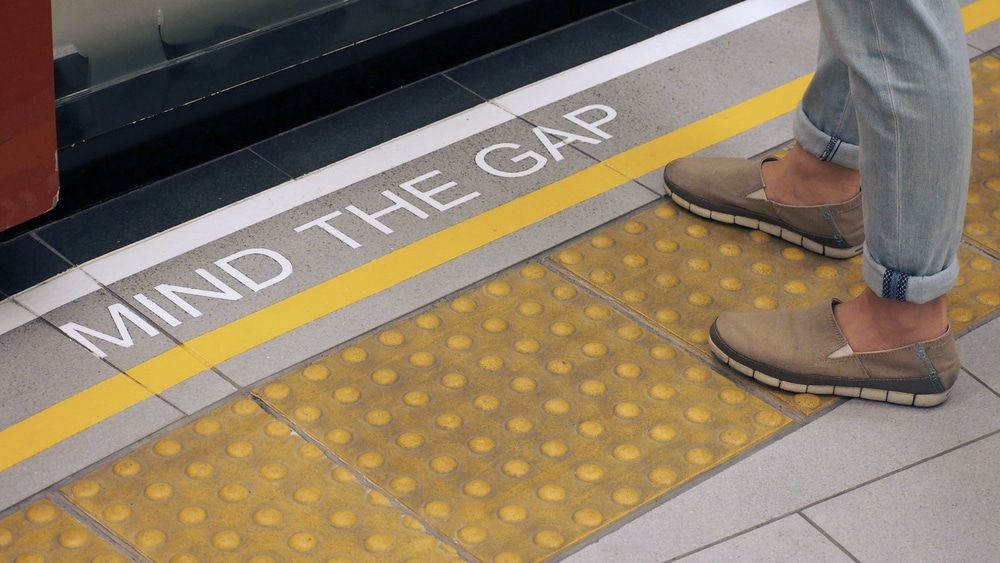 The subway is essential to all New Yorkers coming and going through Brooklyn. Most passengers step on and off at their stops without a second thought — but unfortunately, this isn't always the case. 
Brooklyn subway accidents vary from a slip and fall on the steps to subway derailments.
Regardless of the severity of your injury, you can seek compensation. Negligence and liability are difficult to prove, so contact a Brooklyn subway accident lawyer to help with your case. Here at Ross & Hill, we'll fight for you like family. 
How Our Brooklyn Subway Accident Lawyers Help After an Injury
If you experience an injury while waiting for the subway in Brooklyn, entering the subway cars, or riding the subway, you may seek financial compensation. 
The Metropolitan Transportation Authority (MTA) ensures your safety through each stage. If their negligence, or someone else's, led to your injury, you should contact Brooklyn's subway accident attorney immediately. 
Filing a claim against public transit authorities is a long, complex process. You'll need as much support as possible. 
Our team of attorneys at Ross & Hill has almost 40 years of experience assisting cases like yours. We understand how devastating accidents are and will fight to help you pursue compensation.
What Compensation Is Available for Victims After a Brooklyn Subway Accident?
There must be accountability for Brooklyn subway and train accidents. Just as it's a property owner's responsibility to maintain safety to avoid premises liability, it's the responsibility of transit authorities to keep all passengers free from harm. 
You can hold transit authorities liable when they fail to maintain a safe commuter environment. However, more than one party may be liable for your injury depending on your circumstances, whether it be another passenger, subway operator, or manufacturer.
Negligent parties may shift blame onto you. If the court finds that you are partially at fault, you risk having your compensation reduced. Using a Brooklyn subway accident lawyer in New York City can prevent this from happening. When you contact Ross & Hill, we'll fight for you to earn damages for: 
Medical bills

Physical therapy

In-home healthcare

Pain and suffering

Diminished quality of life

Lost wages

Any other expense associated with your injury
Where Do Subway Accidents Occur in Brooklyn?
New York City has 472 subway stations, with about a quarter of those in Brooklyn. Thousands of people use this system every day, and all passengers are at risk of a subway accident. 
It seems that with time, this risk is only increasing. In 2022, MTA reported 234 incidents of people coming in contact with the trains, a 25% increase from 2018. 
What's the solution? While avoiding the subway altogether isn't an option for many Brooklyn residents and visitors, you can rest assured that if you suffer an injury in an accident, the subway accident lawyers at Ross & Hill are ready to represent you.
What To Do After a Subway Accident in Brooklyn
When you've been in a subway accident in Brooklyn, after seeking medical care, immediately contact an attorney. 
Determining which party's negligence is at fault for your injury is the first step, as it will dictate your timeline. If you pursue a claim against an individual, the statute of limitations is three years. 
However, if you're pursuing a claim against the MTA or New York City Transit Authority (NYCTA), you only have 90 days from the accident to file a notice of claim, as they are government entities. This notice is fairly simple — all you're doing is alerting them that you intend to pursue a claim. You'll need to provide your name, your attorney's name, when and where the accident occurred, and the nature of your injuries. 
After your notice of claim, you have a year and 90 days to file your lawsuit. Because this timeline is so tight, you'll want to contact a Brooklyn subway accident lawyer in New York City to assist you throughout the process.
How Common Are Subway Accidents in Brooklyn?
More people than ever are riding the subway, with ridership surpassing four million this past April. The increase in passengers alone is a factor in the number of accidents, in addition to trends like subway surfing. 
However, other accidents are purely due to others' negligence. In these cases, you should contact a personal injury law firm.
Some of the common causes of subway accidents are: 
Malfunctioning subway doors

Crumbling or damaged staircases

Lack of warning signs

Slippery or wet floors

Inadequate lighting

Overcrowding

Signal errors 

Defective subway turnstiles

Sudden stops while the subway is running

Damaged elevators or escalators

Lack of adequate safety railings or barriers
Common Subway Accident Injuries in Brooklyn
Whether you are a daily commuter at Metro North or are visiting Brooklyn for the first time, anyone is at risk of an accident. 
The common injuries associated with subway accidents include: 
Brain injuries

Spinal cord damage

Amputations

Paralysis

Broken bones

Burn injuries

Nerve damage

Vision or hearing loss

Soft tissue injuries

Organ damage

Chest injuries

Catastrophic injuries

Wrongful death
Any of these injuries can be catastrophic. You have the right to feel safe traveling to and from Brooklyn. When your safety is at risk, contact a personal injury attorney.
Brooklyn Subway Accident Resources at Ross & Hill Personal Injury Lawyers
If you or a loved one have suffered an injury on a subway in Brooklyn, you shouldn't have to fight for compensation alone. Our Brooklyn subway accident lawyers at Ross & Hill are on your side. Contact us today at 718-855-2324 or 646-351-6222 to schedule a free consultation.
Ross & Hill has various wrongful death, premises liability, and car accident lawyers ready to take your case.
Frequently Asked Questions
Some common subway accidents are slip-and-fall accidents, assault-related injuries, being caught between doors, subway derailments, subway crashes, and electrocution.
NYC Transit pays about $94,000 in compensation on average. This amount varies greatly depending on the circumstances of your injury.