Medical Malpractice Attorneys
in New York City
The Reality of Medical Malpractice
Health care professionals like doctors and nurses are tasked with the great responsibility of caring for the sick and infirmed. In the course of their studies, they also take certain pledges and oaths. Doctors take the Hippocratic oath, in which the physician pledges to prescribe only beneficial treatments, according to his abilities and judgment; to refrain from causing harm or hurt; and to live an exemplary personal and professional life. Nurses and other healthcare professionals make similarly aligned promises as part of their graduation ceremonies. One such alternative: the Nightingale pledge, a document written in 1893 and named in honor of the founder of modern nursing, Florence Nightingale.
Doctors and healthcare professionals are typically highly trained and educated people but they are also human beings, and human beings sometimes make mistakes.  Unfortunately, medical mistakes can cause catastrophic consequences and even death. According to a study by Johns Hopkins, more than 250,000 people in the United States die every year because of medical mistakes, making it the third leading cause of death after heart disease and cancer. Other studies report much higher figures, claiming the number of deaths from medical error to be as high as 440,000. The reason for the discrepancy is that physicians, funeral directors, coroners and medical examiners rarely note on death certificates the human errors and system failures involved.
When doctors, nurses and other medical professionals violate standards of care, it can affect the patient and their loved ones for the rest of their lives. Medical malpractice cases are among the most challenging legal actions to prosecute, but when negligence can be proven and the injuries sustained are serious and permanent, financial recoveries can be very significant.
In an era when many lawyers avoid medical malpractice lawsuits because of their difficulty, the legal team at Ross & Hill continues to aggressively pursue valid, serious cases. Our medical malpractice attorneys conduct extensive research. We invest in the qualified experts essential in establishing the facts of the case and whether our client's medical outcomes should have been different. We take severe injury and wrongful death cases all the way through trial when necessary.
If you or a loved one became a victim of medical error due to a medical professional's failure to provide a quality standard of care, a New York City medical malpractice lawyer can help you seek compensation for your injuries. Contact Ross & Hill today for a free consultation and find out if you have a claim. Call 718-855-2324.
What Is Medical Malpractice under New York Law?
Medical malpractice is any incident in which a doctor's negligence or actions cause a patient to be injured or ill. Sometimes, this illness is just a prolonged illness that occurs when a doctor fails to recognize symptoms. In other cases, a doctor may cause direct injury to a patient.
Are you a victim of medical malpractice? In order to prove your doctor or healthcare provider was responsible, you will first need to develop a solid case. Without the following four elements, you won't be able to prove that medical malpractice occurred.
Duty to the Patient
This element addresses the relationship between the plaintiff and the defendant. Doctors have a duty of care to their patients just as lawyers who signed a contract have duties to uphold to their clients. Proof of this relationship helps prove the first element of medical malpractice.
Breach of that Duty
Once you have established the standard of care, you have to show that the defendant's actions breached that duty or standard of care. This may take on many forms, including:
Failure to recognize or diagnose an illness
Failure to properly identify or treat an illness or injury
Surgical errors
Failure to take or use a patient's medical history
Failure to suggest or order tests that could explain symptoms
Direct Causation to Injury
It's not enough to present a judge with an illness or injury that could have been prevented. In order to win a malpractice case, you will have to show a direct link between the defendant's breach of duty and your illness or injury.
Actual Damages Resulting from the Injury
Furthermore, in order to win a malpractice suit, plaintiffs will have to show that their injury or illness directly resulted in actual financial damages.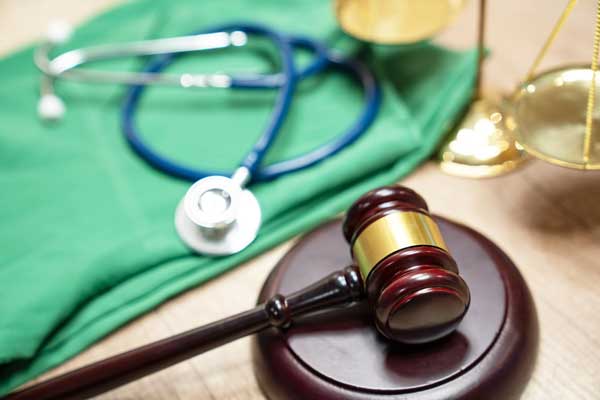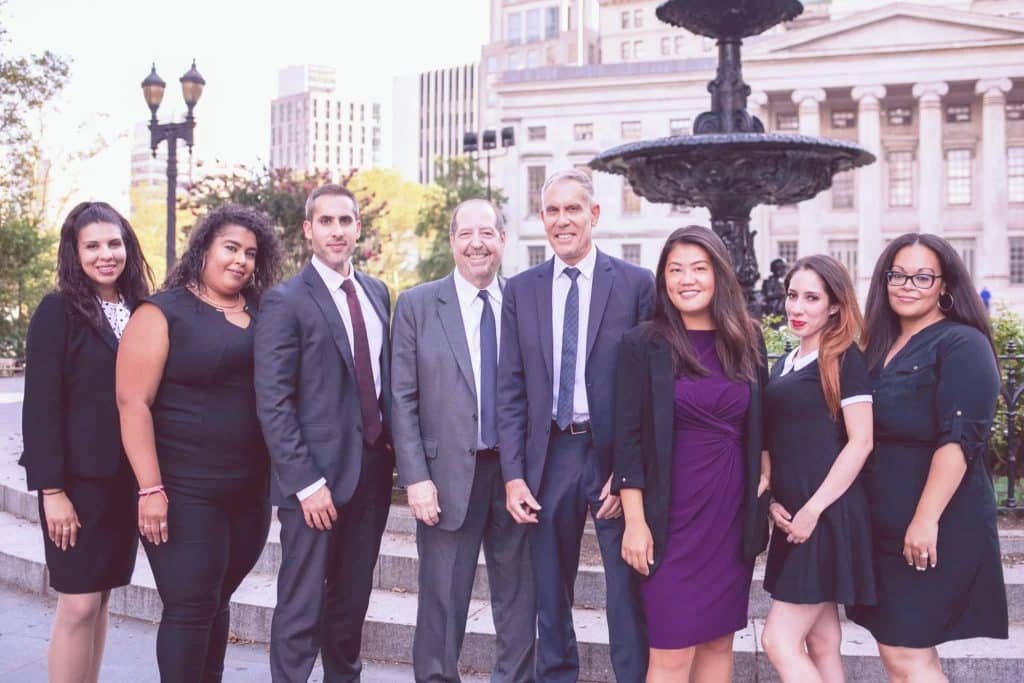 Take Action Against Medical Malpractice
If you have experienced medical malpractice in New York City, take action and immediately contact Ross & Hill to set up a free consultation with an experienced New York City medical malpractice lawyer.
Our consultations are free, confidential, convenient, and respectful of your difficult experience. No other legal team in New York City cares about your case like ours will. We're ready to help you recover from medical malpractice and get the compensation you deserve.
Rigorous upfront analysis is indispensable to every medical negligence case. Such matters are always vigorously defended, and yet we have an excellent success rate because of our knowledge and preparation. To tell a New York lawyer what happened to you or a loved one and begin exploring legal options, contact us by telephone or email, or call us at 718-855-2324.
You will pay no attorney fees if we do not obtain compensation for you. Se habla español.
Call 718-855-2324
To Speak to a Case Specialist Right Now
You will pay no attorney fees if we do not obtain compensation for you.