Police Misconduct Attorneys
in New York City
Police Misconduct Lawyers
In every major city in the world there are thousands of police officers, dedicated to bringing justice to the victims of crimes. New York City is no different in that most police officers are men and women there to do the job they set out to do. Unfortunately, there are some police officers who abuse their power and position of authority to take advantage of the citizens they are charged with serving and protecting. When a police officer goes outside of the law and betrays the public trust, there is often little that anyone can do about it. The police have a saying about "The Thin Blue Line" which dictates that all police officers should look out for one another no matter what they do wrong.

Overzealous and violent actions by police officers are all too common throughout the five boroughs of New York City. Ross & Hill has observed a notable increase in inquiries to our firm about potential false arrest and police brutality lawsuits in recent years and we take every call seriously.

When a police officer has been accused of misconduct by a citizen there is often little recourse or path that the citizen can take. They can file a complaint with the police department, but even with community review boards and political oversight, police officers are given a lot of leeway to act as they see fit. When the systems in place cannot bring justice for an individual that has been wronged by the police fails, that is where Ross & Hill comes in to make things right.

There are many types of police misconduct cases including:
• Police brutality, including improper searches and use of excessive force
• False arrest, wrongful conviction, false or improper imprisonment
• Enforced forfeiture of your property when you are not charged with a criminal violation
• Harassment or aggressive and excessive interrogations by police officers leading to or following arrest
• Denial or limitation of your right to legal representation
• Impairment of due process in criminal proceedings
• Invasion of privacy, including forced entry into your home by law enforcement officials

Some examples of police brutality and excessive force include:
• unnecessary and excessively tight handcuffing
• Use of an elctrice tazer when unnecessary
• choke holds
• unprovoked shootings

If you believe you or a loved one has been a victim of police brutality or misconduct, call Ross & Hill now.

What Steps Can You Take if You are the Victim of Police Misconduct
If you are the victim of police misconduct it can be a life changing event and it is hard to know what to do since the police have positions of authority and trust in the community. Most people who feel they are victims may not be aware of what constitutes police brutality or police misconduct in the first place. Many individuals who are victims may think that police officers have carte blanche to enforce their authority any way they want to. This however is not the case and there are steps you can take to bring corrupt law enforcement officers to justice and in some cases recoup financial compensation for your ordeal. You will need a seasoned police misconduct attorney like those at Ross & Hill to help you prosecute your claim against the police department and the city. These are some steps you can take after you call Ross & Hill.

In New York City, there is the Civilian Complaint Review Board where you can report police misconduct. While this is a invaluable public service, it is important to note that the Boards mandate is to only investigate police misconduct, they do not have the power to punish police officers in any way. The Board's investigative staff is composed entirely of civilian employees and conducts investigations in an impartial fashion. This review board is an independent agency that is empowered to receive, investigate, prosecute, mediate, hear, make findings, and recommend action upon complaints filed against members of the New York City Police Department.

The Review Board Investigates Four Types of Police Complaints:

• Complaints of unnecessary or excessive use of force, including chokeholds, tasering, pepper spray, and any type of deadly force.
• Abuse of authority, which is using the power of the office to intimidate or otherwise mistreat a civilian. This encompasses unlawful search and seizure, improper questioning or frisking without cause, improper strip searches, vehicle stops without probable cause, and more.
• Discourtesy
• Using obscene or offensive language

It is important to repeat that while the Civilian Review Board does investigate claims of police misconduct, THEY DO NOT DISCIPLINE OFFICERS IN ANY WAY. When the Board substantiates a complaint, they refer the case, with a disciplinary recommendation, to the police commissioner. Only the police commissioner has the authority to decide the level of discipline and impose punishment on an officer.

If you want justice and compensation for yourself after you are the victim of police misconduct, you must contact veteran and experienced police misconduct attorneys like the attorneys at Ross & Hill. Our police misconduct attorneys for New York City have been defending citizens' civil rights and fighting against the abuse of authority for more than 40 years. We know when alleged police misconduct is worth investigating and what it takes to build a winning case for settlement or trial. In some cases, we have earned recoveries in hundreds of thousands for our clients. When you call our offices, conveniently located in Brooklyn and Manhattan, the attorney you speak with can advise you on the best steps to take next. All conversations are confidential and you should call right now.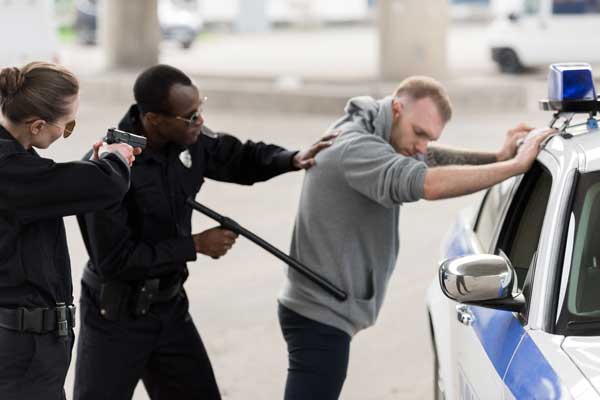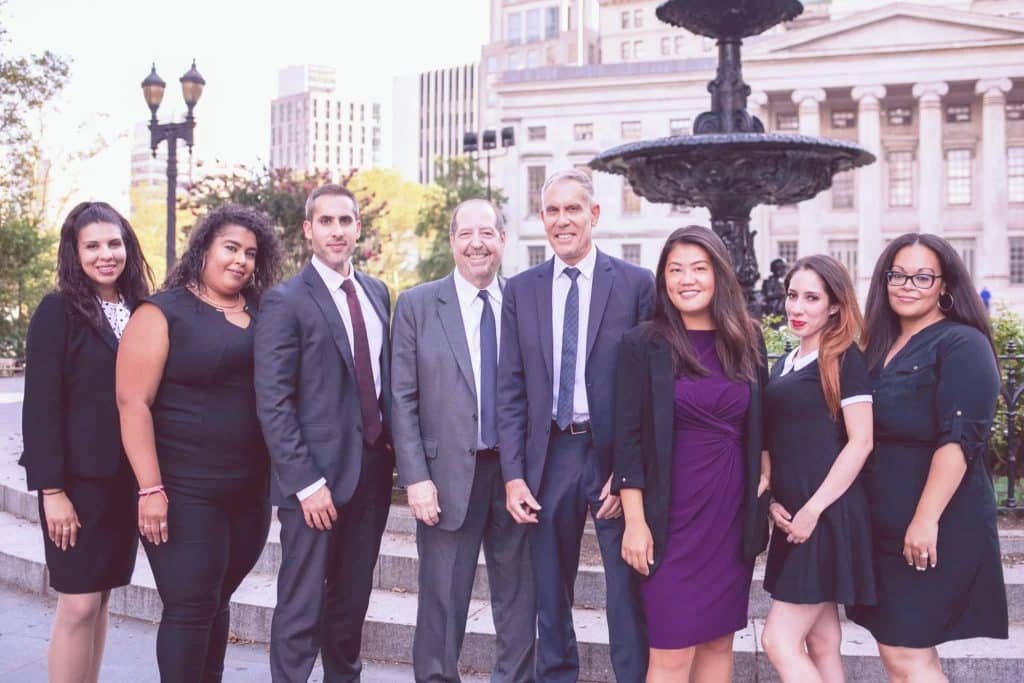 Ross & Hill: Bringing Justice for Victims of Police Brutality
It takes courage to report police misconduct. At Ross & Hill, we want to reward your trust in us if you have a viable case. We take every inquiry seriously and can tell you if you have a case against the city for your pain and suffering.

When we take your case, our actions on your behalf may include:


• We conduct our own investigation to pinpoint the identities and expose the work histories of those who wrongfully arrested you, injured you or otherwise violated your civil rights
• Gathering evidence and testimony to support your claims
• Valuing your case in view of all damages that may be recoverable, including money for emotional distress as well as physical and financial harm

If you or a family member has been the victim of police brutality then you should call the law offices of Ross & Hill now for a free consultation. We will listen to your story and let you know if you have a case. Call Now.