Building code violations can play a significant role in determining whether or not a premises liability case is successful. Building codes are regulations enacted by the government to protect citizens' safety by ensuring that structures meet certain standards. If a property owner fails to meet these standards and someone is injured or becomes ill as a result, they may be able to sue the owner in a premises liability case.
As a result, as a property owner, you must ensure that your structure is up to code and meets all legal requirements. If it is not, you may be held liable for any injuries or damages sustained on your property. To hold the property owner liable for these violations, however, certain criteria must be met, including proper notice and prior notice of code violations.
In this article, we will explore how building code violations can be used as a basis for a premise liability case and what steps a Brooklyn premises liability attorney can take you through to ensure you are not liable for any damages.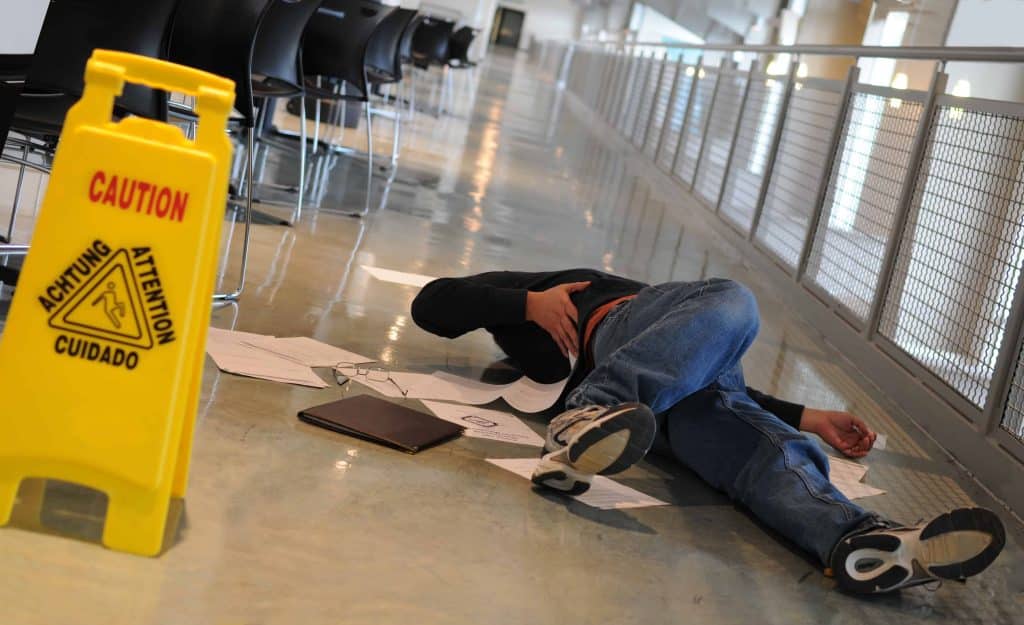 What is a Building Code Violation?
A building code violation is an offense committed against the property by someone who has access to it. When someone violates the building code, they endanger not only themselves but also other people and animals on the property, exposing them to the risk of serious injury, if not death.
It is critical to remember that there are various building code violations, including safety, zoning, and construction violations.
What is a Premise Liability Case?
A premise liability case is a type of personal injury lawsuit that occurs when someone is injured on someone else's property due to unsafe conditions. In these cases, the injured party may sue the landowner, who is responsible for keeping their property safe and free of dangerous conditions. If you have been in an accident because of unsafe conditions on someone else's property, contact a Brooklyn premises liability lawyer as soon as possible.
How Can a Building Code Violation Be the Basis for a Premises Liability Case?
A building code violation can be a basis for premises liability cases. Examples of premises liability cases include:
Slip and Fall Incidents
A slip-and-fall incident occurs when someone trips over an unsafe area on the property, such as uneven flooring or a wet floor. Assume an individual is injured as a result of defective stairs that have not been properly inspected in accordance with the applicable building code. In that case, the victim may be able to file a lawsuit against the property owner. The victim's lawyer must demonstrate that the stairs violated city, state, or premises liability law and that this violation caused or contributed to their injuries.
Construction Site Negligence
Building code violations may be partially to blame if an individual is injured in a construction site accident. Because buildings are intended to provide safety and stability, if structures are built incorrectly, government regulations may be violated. If these rules are broken, and someone is injured, they may be able to sue the property owner under New York premises liability law.
Fire Safety and Building Code Violations
There are numerous ways in which fire safety violations can result in personal injury. A person who has been injured in a fire because of inadequate safeguards put in place by the facility's owners and designers may file a Brooklyn premises liability lawsuit.
Dog or Animal attacks
If you believe your dog attack was caused by the landlord's negligence, you should consult an experienced animal lawyer immediately. Your lawyer will assist you in identifying any issues related to your cases, such as whether there was prior knowledge of your dog's aggression issues or other safety hazards in your home.
Repair of Equipment and Appliances
Occasionally, faulty equipment and appliances (such as gas grills) can also contribute to personal injury. The victim must prove that the hazardous condition existed before he came into contact with it in order for the defendant in this type of premises liability case to be liable for damages resulting from these accidents.
Having Insufficient Exits
Assume that building occupants are trapped inside during a fire because exits were not provided or exit routes were not properly marked. In that case, premises liability laws may hold the property owner liable for the injuries. The property owner bears responsibility because the occupants had no choice but to enter this dangerous situation without knowing what dangers awaited them inside this structure.
Sidewalk Accidents
Sidewalk collisions, like vehicle collisions, can result in serious injury or even death. Property owners may be considered negligent if they fail to make sidewalks safe for pedestrians. These public spaces and individuals expect sidewalks to protect them. Landlords can ensure the safety of a sidewalk by installing speed bumps, curbs, or railings.
Types of Damages That Can Be Compensated Due to the Property Owner's Negligence
To be compensated, you must prove that the property owner's neglect caused the injury. The two types of premises liability claims are:
Compensatory Damages
Plaintiffs must demonstrate that they incurred costs as a result of their injuries in order to receive these damages. Hospital bills, clothing or vehicle damage, and other similar issues are examples of such expenses.
For pain and suffering, you must demonstrate that your injuries had a negative psychological impact on you. To be compensated, you must demonstrate that your injury or illness negatively impacted your bodily sensations or intellectual ability.
Punitive Damages
For this type of compensation, the plaintiff must demonstrate malice on the part of the defendant. To do so, you must show that the property owner engaged in intentional wrongdoing that caused physical harm or emotional distress.
Hire a Premises Liability Lawyer from Ross & Hill
Premises liability cases can be difficult to navigate when a person sues a property owner or occupier for an injury or illness sustained on the property. As a result, you need Ross & Hill experienced injury attorneys trained and equipped to handle a Brooklyn premises liability case.
Ross & Hill premises liability lawyers are highly experienced in representing people who have been injured as the result of the negligence of others. With over 40 years of combined experience, you can rely on us to get the compensation you deserve for your premises liability claim. To schedule an appointment with one of our skilled attorneys, call 718-855-2324 in downtown Brooklyn or 646-351-6222 in lower Manhattan today.