Wrongful death accidents are caused by the negligence of another person, a business, or a company that acted negligently and resulted in death. You can receive compensation on behalf of a loved one in addition to holding a company or individual liable for the death of a victim. Because filing wrongful death claims can be complicated, it can be difficult to locate the person responsible for the accident.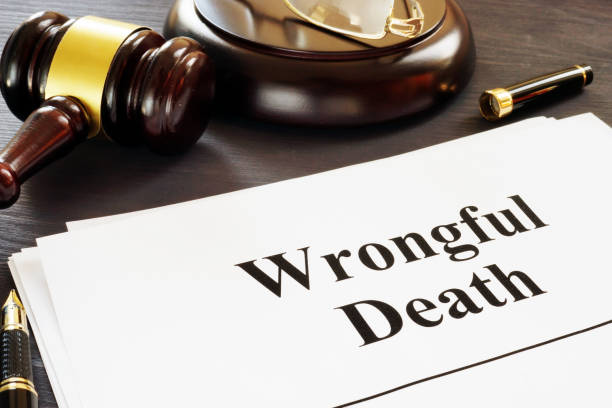 To deal with the case successfully, you should hire an experienced NYC wrongful death attorney. They have the right knowledge of the procedure required to file a wrongful death claim according to the law. Here are the different types of wrongful death cases.
The Motorcycle Accidents
Motorcycle accidents can be caused by other drivers who are not cautious when switching lanes. In most cases, the drivers don't notice the motorcycle drivers, causing the accident. The accident can lead to;
Paralysis
Brain injuries
Burn injuries
Back injuries
Neck injuries
Broken bones
In such cases, you should seek the assistance of a wrongful death lawyer. Other factors contributing to motorcycle accidents include poor road conditions and other issues. The NYC county or city should be held liable for the death in such cases.
Medical Malpractice
Sometimes, a patient dies due to poor medication or treatment. It happens when the doctors and nurses fail to follow the right procedure required for the treatment. Here are some examples;
Wrong diagnosis
Birth injury
Incorrect surgical procedures
Wrong pharmaceuticals
Uninformed consent Poor medical equipment
Wrong treatment
When such cases occur, there is a need for legal help, which can be provided by a wrongful death lawyer. They act as your personal representative.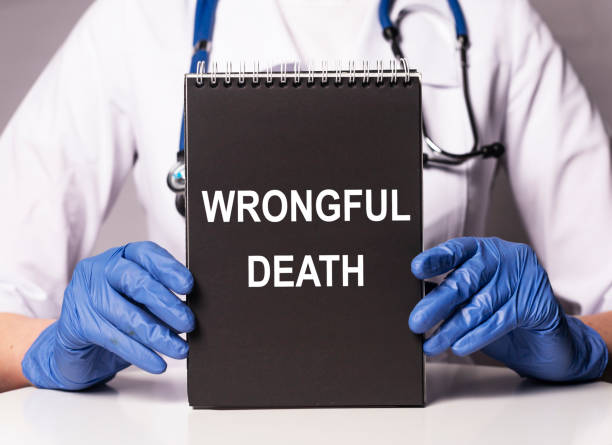 Motor Vehicle Accident
Car accidents resulting in a wrongful death are the most common type of accident. In some cases, the victims, such as the driver and passengers, sustain severe injuries that necessitate costly treatment and can even result in death. As a result, most victims find it difficult to cover medical expenses without assistance, which can lead to death. Funeral expenses can also be difficult to cover. The following are some of the causes of wrongful death car accidents:
Over speeding
Poor roads
Driving recklessly
Driving while drunk
Road construction and repair activities
Distractions when driving
Truck Accidents
Truck accidents differ from other car accidents because of their size and weight. The main reason is that trucks can crash into small vehicles, and passengers in small vehicles are likely to suffer severe injuries that cause death. There are cases where truck accidents are considered wrongful deaths, and they include;
Aggressive driving
Negligence of the truck company
Driving while drunk or on drugs
Carrying overweight loads
Negligence when driving
Mechanical problems
Workplace Accidents
Employers are required to provide workers' compensation to their employees in the event of an accident, especially in high-risk workplaces. There are various types of workplace wrongful death cases, which include:
Manufacturing accidents
Barge accidents
Railroad workers' injuries
injury accidents
Workers' compensation should go to surviving family members who file New York wrongful death lawsuits after their loved one dies. If no compensation is provided, the victim is expected to sue the company to obtain compensation. You can retain the services of a wrongful death attorney to help you with the wrongful death suit.
Defective Products
There are some cases where someone dies after consuming a product. In such cases, the manufacturer is liable. A manufacturer is supposed to ensure that they test whether the products are safe for consumption. Therefore, they are supposed to take enough time and follow the required instructions to make sure that the products are safe. Examples of wrongful deaths caused by defective products include ;
Defective pharmaceuticals
Detective automobiles
Toxic foods
Aviation Accidents
Aviation accidents occur infrequently, but when they do, they kill a large number of people. Pilot errors and mechanical problems are the leading causes of aviation accidents. In such cases, the plane's manufacturer is usually held responsible.
Pedestrians Accidents
Most pedestrian accidents are caused by driver negligence, which can cause wrongful deaths. In such cases, the driver is liable. Other fatal accidents result from invisible pedestrian walkways, in which case the New York city borough or a county is liable for the death.
Drowning and Boat Accidents
Drowning accidents can happen in a public pool or a shared beach area. It happens mostly if the pool is not well secured. Boat accidents can be due to the boat rider's negligence or lack of safety equipment. In such cases, the boat operator is liable for the death.
It's important to have a personal wrongful death lawyer to get legal help filing a lawsuit in case of any fatal accident involving a family member. They act as your representatives and help you file the wrongful death lawsuit.
Why Choose Our NYC Wrongful Death Attorneys?
Ross & Hill law firm in Brooklyn, New York, has one of the best wrongful death attorneys in New York. Also, our New York wrongful death lawyers are highly trained and experienced. We can handle or deal with any wrongful death case in New York and the surrounding areas. We also offer virtual and face-to-face free consultations to all our clients. We have the right knowledge, which helps us understand all the legal procedures required to deal with your case.
We have 40 years of experience in the legal industry, which helps us deal with your case in the best way possible. We will help you get full compensation and go on with your lives. Our wrongful death attorneys are top-rated and deal with all accident cases. Also, we practice in other legal areas such as; premises liability, medical malpractice, construction accidents, police misconduct, car accident injuries, and slip and fall accidents.
Our New York wrongful death lawyers will treat you respectfully and maintain a good relationship throughout your case. We understand the intricacies of wrongful death claim work in New York, and we will be honest and diligent with you throughout the process by maintaining good communication. You can book an appointment with us. To get effective legal representation, hire an experienced New York wrongful death attorney from our NYC law firm and contact us today. We are located in downtown Brooklyn at 16 Court Street, 35th Floor. Call us today for a FREE consultation.