Being injured in an accident can have serious consequences for your health and well-being. While recovering from your injuries, you may accrue medical bills and incur losses due to lost wages.
The premises liability law in New York City allows you to file a claim and receive compensation for injuries sustained on someone else's property. There are various types of premises liability cases, each with its own set of issues or outcomes.
What Is A Premises Liability Claim?
A premises liability case deals with injuries sustained as a result of property-related accidents, allowing the injured party to obtain compensation if they were not at fault. Property owners in New York have a responsibility to keep their premises safe for residents, guests, and visitors.
They must warn their guests of a potentially dangerous condition that may be invisible to their senses. If the accident was caused by the property owner's negligence, injured parties should file premises liability claims.
The injured party can seek compensation under New York premises liability law regardless of whether they are a guest, licensee, or trespasser. All public and private property owners have a legal obligation to keep their grounds reasonably safe and to minimize the risk of injury to others.
To hold the property owner liable for the financial losses incurred, you must demonstrate that the owner caused or ignored an unsafe condition. Your premises liability attorney can assist you in gathering all of the facts, building a strong case, and obtaining the compensation you deserve.
Ross & Hill's premises liability attorneys have the legal knowledge and experience to help you win your case.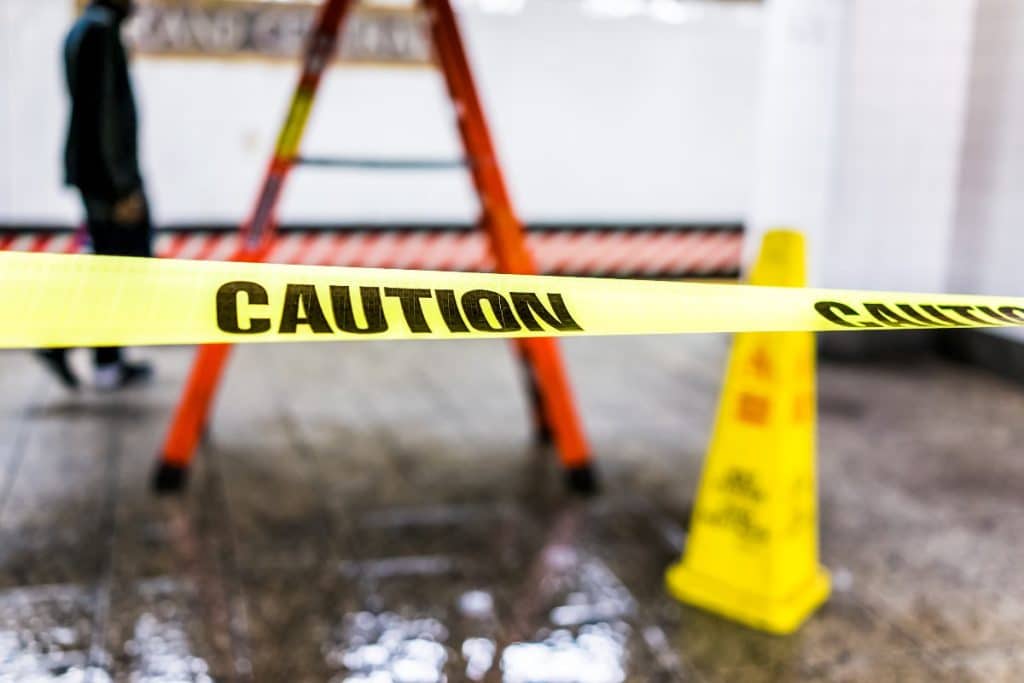 What Are Some Examples of Premises Liability Cases?
A premises liability case holds negligent property owners liable for any damages and financial losses caused by injuries sustained on their property. Every year, thousands of people are injured in accidents caused by hazardous conditions on public and private property.
Slip and fall accidents are the most common types of premises liability accidents in New York, accounting for a large percentage of liability claims. The following are some examples of situations that can lead to premises liability claims:
Elevator Accidents

Property owners must put up warning signs in case an elevator is under maintenance or unsafe. Accidents such as tripping over elevators or falling into an empty shaft can be due to a property owner's failure to notice the issue.

New York law also stipulates that every elevator should undergo inspection twice a year to ensure its safety. You can file a premises liability lawsuit if the property owner fails to follow up on elevator maintenance.

Slip And Fall Accidents

A slip-and-fall accident can cause severe injuries that could lead to high medical expenses and hinder your ability to work. Falls are the leading cause of injury hospitalizations, causing significant injuries such as broken bones, fractures, and traumatic brain injuries.

They are also the leading cause of death from unintentional injuries for adults aged 45 and above. A negligent property owner can be held liable for a slip and fall if the accident occurred due to hazards such as slippery flooring surfaces, leaks, or wet floors.

Burn Injuries

Building owners in New York City are required by the fire code to maintain safety by installing operational smoke detectors and fire safety systems, as well as having readily accessible fire exits. Owners may be held liable if they violate the code and cause their guests or tenants to become trapped inside. The law considers fires caused by electrical problems as being under the control of the owner.

Animal And Dog Bites

Every year, thousands of New Yorkers report dog bites, the majority of which involve children. Serious dog or animal bites can result in hospitalization, bone fractures, joint dislocations, and surgical procedures. Property owners may be held liable if their dogs or pets inflict physical or emotional harm on another person.

Construction Accidents

The increased number of construction projects in New York City exposes people to the risk of construction-related injuries.

Flying debris, electrocution, collapsed scaffolding, and falls from great heights could all cause injuries to workers and pedestrians.

Toxic Exposure

Toxic compounds, such as carbon monoxide, can lead to hospitalization and, in severe cases, death. Carbon monoxide is classified as a silent killer by the Centers for Disease Control and Prevention (CDC), accounting for over 400 deaths each year.

To prevent carbon monoxide poisoning, the law requires landlords and property owners to have working carbon monoxide detectors. If you become ill as a result of a faulty carbon monoxide detector on someone else's property, you can file a premises liability claim.
Other situations that could lead to a premises liability lawsuit include the following:
Inadequate or negligent security.
Snow and ice fall.
Broken or defective stairs or sidewalks.
Inadequate lighting.
Amusement park accidents.
Accidents in a daycare or school.
Subway stairways and platform accidents.
Swimming pool accidents.
Professional NYC premises liability attorneys can help you win your case and receive the compensation you need to recover from any premises liability accident.
How Can A Premises Liability Lawyer Help You?
You may have a valid premises liability case if you get injured while on a property owned or controlled by someone else. The New York City law is very complex, and you need the help of an experienced attorney to pursue your liability claim. You have to prove that the accident involved the property owner's failure in their duty to keep their premises safe and maintained.
You need to know who the liable party is and establish that their negligence caused the accident.
We can help you carry out several tasks, such as:
Piecing together the details of what exactly took place.
Gathering evidence through photographs and witness statements proving the property owner is responsible.
Contacting insurance companies to review insurance policies.
Preparing for court appearances and attending them with you or on your behalf.
Responding to calls, emails, or any other form of communication regarding the case.
Answering any questions you might have concerning the legal process.
Negotiating a fair settlement.
Call The Best Personal Injury Attorneys In New York City Today!
It is unfortunate to have an accident on another person's property, and you have the right to seek compensation for any damages sustained. Hiring a skilled New York premises liability attorney will give you an advantage in pursuing financial compensation from insurance companies.
Ross & Hill, a New York City law firm, will give you the best chance of winning your legal claim. Our experienced attorneys have a proven track record of success in cases involving property owner negligence.
We understand your pain and suffering and will put our best foot forward to ensure you get what you deserve. For a free consultation, call 718-855-2324 today.