Brain injuries are difficult, and the legal team is dedicated and experienced. If you file a claim against the person or company that caused your serious brain injuries, you will almost certainly have to deal with a team of defense attorneys.
The opposing party's legal counsel may try to intimidate you into accepting a meager out-of-court settlement, relying on the fact that you are unsure of the true cost of your medical expenses. That's why having an experienced brain injury attorney on your side is critical.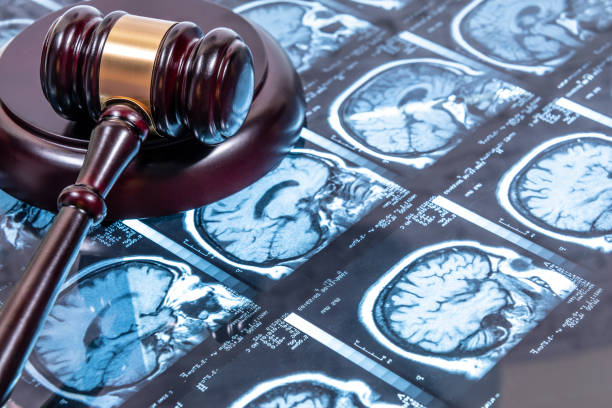 Assume the defendant refuses to agree to an out-of-court settlement. In that case, your case will proceed to litigation, which is a complex issue for those who are not lawyers by profession because it is governed by complicated rules of process and evidence.
It would be beneficial if you did not attempt something on your own. You require a team of skilled, sympathetic, and determined New York brain injury attorneys to fight for every dollar of compensation you are due to a serious accident. More importantly, having brain injury lawyers who have dealt with severe TBI (traumatic brain injury) issues would be beneficial.
Here are some things to consider when looking for a brain injury lawyer in New York City.
The Legal Team of the Attorney
Some attorneys choose to work alone. The majority, nevertheless, is supported by a bigger team. It would help to consider a few factors before selecting an attorney for your case. For instance, who will demand compensation if the attorney has a team? What will take place if the issue is a serious brain injury?
Finding a law firm with respected staff and a good reputation is a good idea. The lawyers will ensure you receive the best representation for a severe traumatic brain injury. Working with a reputable and skilled legal team will boost your chances of receiving fair financial compensation for your traumatic accidents.
Reviews From Previous Clients of Personal Injury
Brain injury victims should read client testimonials as they complete their search for a personal injury attorney. It is difficult to select a personal injury lawyer; therefore, you should make use of all the resources available to you from a New York brain injury lawyer.
Although many New York City brain injury lawyers have similar-sounding names, reading evaluations from previous serious traumatic brain injury clients may help you decide whether to hire a New York City brain injury lawyer or move on to the next candidate.
What Knowledge of Traumatic Brain Injury (TBI) Does the Attorney Possess?
A closed head injury claim necessitates extensive investigation and documentation. Not all New York brain injury lawyers specialize in dealing with serious head injuries, and not all of those who do have firsthand knowledge of brain trauma.
In New York, a TBI attorney is not legally required to handle any personal injury case. Similarly, most lawyers will accept your brain injury case. However, because TBI cases are so complicated and can result in large potential payouts, hiring a lawyer who is familiar with brain tissue can be critical.
What Assets Will a TBI Attorney Commit to Your Case?
Even most city brain injury lawyers struggle to handle traumatic brain injury cases. Choose a law firm that can help your case by utilizing its extensive network of resources.
To build the strongest case possible, your attorney must conduct an investigation and gather the necessary evidence to establish the at-fault party's negligence or wrongdoing. It may be necessary to hear the opinions or testimony of specialists and expert witnesses.
What is the Attorney's Track Record in Cases Involving Head Injuries?
Even if a lawyer has handled numerous brain injury cases, this does not guarantee future success. Inquire with potential attorneys about their track record of TBI awards and settlements. Sometimes lawyers require assistance in disclosing specifics about previous severe brain injury cases they handled. You could, however, inquire about common prior payments for traumatic brain injuries.
Even though most closed head injury cases are settled out of court, negotiating a settlement with the insurance company is never guaranteed. If you and your lawyer are unable to reach an amicable agreement, your lawyer may be forced to file a personal injury lawsuit and try your case in court.
As a result, choose an attorney with a successful track record in brain injury cases. Ideally, your brain injury case will not need to go to court, but you will need a trial lawyer if it does.
How Many Services Will the Legal Firm Offer?
Neurological and physical disabilities in sufferers of traumatic brain injuries may endure a long-term disability or permanent disability. Serious head injury claims may be worth more than other personal injury claims. Look for a lawyer to get specialized care and attention. Don't settle for a firm that uses a one-size-fits-all approach; make sure they will tailor their legal strategies to the specifics of your case.
Never hesitate to find out who in the firm will manage your case while interviewing possible lawyers. You want to be sure that you won't be transferred to less experienced associates or staff members at the company. Ask them how they intend to keep you updated on the status of your claim and how easily you may get in touch with your lawyer in an emergency.
Ask them how they'll keep you informed about the status of your claim and how reachable they'll be if you have any questions or need more information. Finally, consider how comfortable you feel working with any prospective attorneys. You must be able to speak openly with your attorney, make inquiries, and receive the consideration and assistance you require.
Experienced Brain Injury Attorneys In Brooklyn, New York
When selecting an injury law firm, there are numerous factors to consider. You want someone who will pay attention to your situation and you as the customer so that you can get the help you need. Ross & Hill's trusted TBI lawyers in New York have many experienced brain injury lawyers.
We provide our clients with the best legal services at reasonable and affordable prices. Our offices are in Brooklyn, New York, and we would be honored if you chose us as your legal counsel. Contact us today for effective legal services related to brain injury lawsuits or claims in New York City.