Have you ever heard of medical malpractice? Everybody tends to make mistakes. But if a medical professional makes a mistake that results in an injury, it may qualify as medical malpractice. Medical professionals usually make the distinction between medical malpractice and medical negligence. You have the right to investigate your case to determine what occurred if you believe you are a victim of medical malpractice.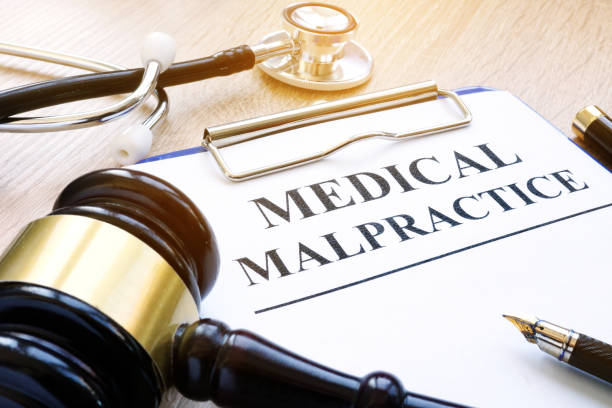 When you seek medical treatment, you naturally want your health to improve in some way. To put it mildly, your plans occasionally hit a snag. Poor healthcare providers may result in personal injury cases. They may cause minor, serious, or even fatal injuries.
If you experience harm from receiving medical care, you might have in-depth knowledge of your opinions. Reviewing the incidents that led to your accident is an excellent place to start. Why did my healthcare provider make that decision? What was the situational context as it developed?
Depending on your specific situation, you may be wondering if you were the victim of medical malpractice or medical negligence. You can understand your options with the best assistance from an experienced NYC medical malpractice attorney. Nonetheless, understanding the key differences between these two legal claims is beneficial.
This article will explain the distinction between medical malpractice and medical negligence, as well as what they are, how they differ, and what you should do if you believe you have been a victim.
Medical Malpractice VS negligence
To understand the distinctions between negligence and malpractice, you must comprehend what negligence means in personal injury law.
What is Negligence?
In the context of personal injury law, the term "negligence" refers to whether someone's carelessness caused your injuries. The ultimate goal is to hold that person or business accountable for the injuries you sustained.
To prove negligence, you and your injury lawyers must show the following.
Someone or some institution has legal representation to ensure your safety;
They have violated that obligation;
The violation caused your injuries;
You are hurt as a result of the violation.
Duty, breach, causation, and damages are common abbreviations for these aspects of proving negligence.
What is Medical Negligence?
Medical experts must be defendants in order to bring a medical negligence claim. Healthcare professionals or institutions include nurses, doctors, and hospitals with whom you have a provider-patient relationship.
To establish a breach of duty, your attorney must explain how the professional's actions violated a recognized medical standard of care. Did the individual medical provider or organization performed the same way that other qualified professionals would have in your situation?
What is Medical Malpractice?
Medical malpractice is a legal claim that arises when medical or healthcare professionals fail to meet professional standards. This is accomplished through a careless act that causes harm or results in wrongful death claims.
The extent to which their actions deviate from the accepted medical standard of care determines whether the harm was caused by a preventable but inadvertent error or an intentionally careless act. In other words, the primary distinction between medical malpractice and medical negligence is that the latter seeks to establish that the professional's actions were willfully negligent. Medical malpractice is a more serious crime than negligence.
What Are the Most Common Types of Medical Malpractice Lawsuits?
The medical malpractice lawsuit has got five common types. The most preventable medical errors that may lead to medical malpractice claims include the following:
Surgical errors
Birth injuries
Medical mistake
Failure to treat
Prescription drug errors
Can You Sue for Negligence or Malpractice if Injured?
No, because a personal injury law firm includes malpractice and negligence. You could not sue a medical provider for malpractice or negligence if their carelessness did not cause you harm.
Furthermore, simply because you were injured does not mean you have a case for medical malpractice. Doctors and nurses require some leeway because the human body is extremely complex, and our understanding of it is limited. You do not have a case if a medical error is deemed reasonable under generally accepted standards of care. This is taken into account even if the actions of a doctor, nurse, or hospital caused your damage or injury.
Medical Malpractice, Negligence, and Damages
Patients are entitled to a variety of damages if they win in court or reach an agreement. Among these damages are special damages, such as medical bills and general damages, as well as pain and suffering.
In specific medical negligence cases, the court may impose additional sanctions on the party at fault by awarding punitive damages. Punitive damages are never awarded in lieu of general or special damages; rather, they are awarded in addition to them. They do not meet the needs of a victim. However, the victim of medical malpractice is compensated in part or in full.
It's Time to Take Action Now that You are aware of the Distinction Between Negligence and Malpractice
Your medical malpractice lawyer must be able to trace the precise moment the medical professional decided to act contrary to your best interests. This is to establish medical negligence. New York medical malpractice attorneys have the knowledge and resources necessary to represent you in court successfully.
It's crucial to understand the distinction between negligence and malpractice. However, hiring knowledgeable legal counsel for your medical malpractice or negligence lawsuits is crucial.
Experienced NYC Medical Malpractice Attorneys in Brooklyn, New York
You can rely on Ross & Hill, a nearby personal injury law firm. All accident-related claims are handled by our highly regarded personal injury attorneys. Ross & Hill's medical malpractice attorneys have helped hundreds of New York City residents win cases. This was whether they required the services of a personal injury lawyer in New York City, a construction accident lawyer, or assistance following a major injury. When you hire Ross & Hill, you can expect to be treated like family. Talk to us if you need successful legal representation in a medical malpractice case.
We have the best York medical malpractice lawyers on our team, and we're ready to fight for you. Hiring the best personal injury lawyer in Brooklyn, New York, to represent you after medical malpractice is the best decision you can make.
Numerous medical malpractice cases have been won by our NYC personal injury lawyers. We were involved in the most groundbreaking medical malpractice case of the last century and helped our clients receive full and fair compensation. Contact us today for a FREE, no-obligation consultation today.